If your tooth becomes infected and you want to save it, a root canal treatment may be the best option for you. At Belmont Village Dental, we perform all types of dental services including root canals to repair and save a badly damaged tooth from infection.
A root canal is a standard procedure that we provide at Belmont Village Dental and our highly experienced dentists are well equipped to carry it out to the highest of standards, ensuring your tooth is infection-free and will look and function like new again.
To find out if a root canal is the ideal option for your tooth concerns, book an appointment online.
What is a Root Canal Treatment?
In most cases, a root canal procedure is completed so that a patient can retain their tooth when there is an infection deep within it, reaching the dental pulp beneath. Dental pulp refers to the soft tissue within the canal or channel running through the root of your tooth. During a root canal, the infected dental pulp is removed.
Infection usually occurs due to injury or a severe cavity that's been left untreated. It's vital that if a tooth becomes infected, it must be treated as soon as possible otherwise the infection could spread, localised bone loss may occur, or you may even lose your tooth.
After treatment is completed, patients can expect to retain a fully functional tooth.
Is a Root Canal Right for Me?
A root canal is one of the most invasive yet restorative dental treatments available. Whenever the nerves in a tooth are disturbed or exposed due to a significant change to the tooth, a root canal is often advised.
There are a number of medical reasons why a root canal may be needed, including:
Dead or dying nerves caused by dental cracks, trauma or decay
Significant tooth sensitivity
Abscess from infected tooth
Cosmetic or medical restoration
While some patients may experience pain or swelling in the affected tooth, some may have no symptoms at all, which is why it's vital to maintain regular check-up appointments to find and fix problems like this before they cause you any pain.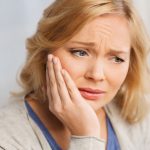 What's Involved in a Root Canal Procedure
When you visit us for a root canal appointment, we will first start by getting an x-ray image of the tooth. The x-ray allows us to see the extent of the infection and the root structure.
Before we begin the procedure, our dentist will inject local anaesthesia so that the area around the affected tooth becomes numb. However, if the nerve is already dead, anaesthesia may not be required.
A rubber dam will be used to prevent saliva from flowing to the root area. Once saliva is cleared, the tooth is drilled to create an access hole to the decayed nerve. The nerve and debris are pulled through the drilled hole. The area around the root canal is then scrubbed, scraped and cleaned up before the tooth is permanently or temporarily sealed with a filler.
Many of our patients also opt for a cosmetic makeover of the affected tooth which may involve placing a crown over the tooth.
Root Canal Benefits
Many patients may feel worried when they hear that they require a root canal, however, the pros far outweigh the cons and in reality, there's nothing to be anxious about. As it's a standard procedure that's regularly performed, there's no cause for concern.
Here are a few of the biggest benefits associated with root canals:
A root canal prevents the need to extract the tooth and is the ultimate restorative option for an infected tooth.
Any pain experienced by a patient will be relieved after a root canal treatment is completed.
Patients avoid all issues associated with tooth extraction such as a change in bite and the need for tooth replacements.
Root canal treatments are often cheaper in the long term compared to tooth replacement options and can be completed in less time.
Little to no pain is involved throughout this procedure.
Want to know more about the procedure and any of the potential risks involved? Give us a call on (07) 3393 9550 – we're more than happy to answer any of your questions.
Things to Know Before Getting a Root Canal
Root canal procedures are very effective when carried out to a high technical standard, with over 90% of treated teeth remaining healthy and in place in the mouth for at least ten years following the procedure. However, there are a few things to be aware of so that you know what to expect and about any potential problems that may occur.
Some discomfort may be experienced afterwards due to inflammation in the tissue surrounding the tooth. The inflammation may take a few days to settle.
A tooth will only be treated with a root canal if the dentist deems that there's a good chance the existing tooth will last a long time.
Most treatments are successful and uneventful, however, because healing varies and some infections may respond differently, additional procedures may be required to aid the healing process. In a small number of cases, extraction may be the only option.
The best results are seen when pairing a root canal treatment with a good quality restoration for outstanding long-term outcomes.
Why Choose Belmont Village Dental for Your Root Canal Treatment
At Belmont Village Dental, we know that undergoing a root canal procedure may seem a little daunting at first. That's why we do our best to make you feel as comfortable as possible and give you all the information you need so that you know exactly what to expect before, during and after the procedure.
Not only have we invested in state-of-the-art dental equipment, but you can expect that the root canal cost at our dental clinic will be a reasonable price because we stand by our promise to deliver value for money dental services. Every patient deserves access to any treatment they require to maintain good oral health, and out Belmont Village Dental, it's our job to deliver these services at the right price and to the highest quality.
Root Canal Brisbane – Book an Appointment Online
There's no need to put up with that toothache any longer. Book a dental appointment with us online and allow us to ease your concerns. The root canal procedure is a safe and effective way to save your tooth from infection and restore your oral health.
To learn more about the procedure or to find out the root canal cost from Belmont Village Dental, give us a call on (07) 3393 9550 or book an appointment online.