At Belmont Village Dental, we're very happy to provide dentistry for children, and you are very welcome to bring them in at any age to meet the team. Your children can even be with you when you have your next check-up.
As soon as your child turns two years old, it's time for them to come in and see us to get their oral health and dental assessment, and at the age of three we then recommend introducing your child to professional dental care.
We understand that your child may be apprehensive, and there are some natural nerves which will be present. This is all perfectly normal, and we make sure we do all we can to make you and your child feel comfortable and secure.
If you have any concerns about your children's dental care or want to book an appointment, give us a call on 07 3393 9550.
What to Expect on Your Child's First Visit with Us
It is important that children learn from an early age that dental visits are a normal part of life and can even be fun! This will help to protect them from forming a fear of the dentist later in life.
Meet the dentist 
If it is your child's first visit to see us, we always take care when introducing them to the chair and allow them to ask plenty of questions about the process. We make sure the experience is gentle and positive for both you and your child.
Oral health education on dentistry for kids
We will assess the growth and development of your child's teeth and will identify any risks of dental or tooth decay. We also take the time to educate you on brushing techniques and go over the importance of eating certain foods for tooth and gum health.
Special care in children's dental
We take care to treat children with special care and attention. Our friendly team will endeavour to make sure that they look forward to coming back! We can advise you on the best way to care for your child's teeth as they are forming, and how to encourage them to develop good habits that will help protect their teeth for life.
Tips to Help Prepare Your Child
Your child will be naturally curious about their first trip to the dentist. If your child has any concerns or feels worried about their visit, make sure you take time to explain that going to the dentist is a very normal thing for everyone to do. Just keep things matter of fact, and if you can – book a morning appointment, so your child is bright and not tired after a day of pre-school or school.
A great way to make sure that your child's visit to the dentist is not traumatic is by making sure that your child's teeth are clean and free of decay.
Tips to keep your child's teeth clean
Make sure your child is brushing their teeth twice a day. Their teeth need to be cleaned with toothpaste that is suitable for children – because kids sometimes have a tendency to swallow toothpaste. Try to get them out of this habit early on.
Help your child or children brush their teeth from the time their first tooth appears until they are seven or eight years old.
Make sure you create a routine around teeth brushing – especially at night and in the morning. Having a chart or something that your child has to tick off – perhaps a whiteboard or a chart with stars on it – where they can interact with a reward for brushing well.
Kids need to be flossing as soon as they have two teeth that touch each other. Keep lollies and sugar to a minimum and always choose fluoridated tap water.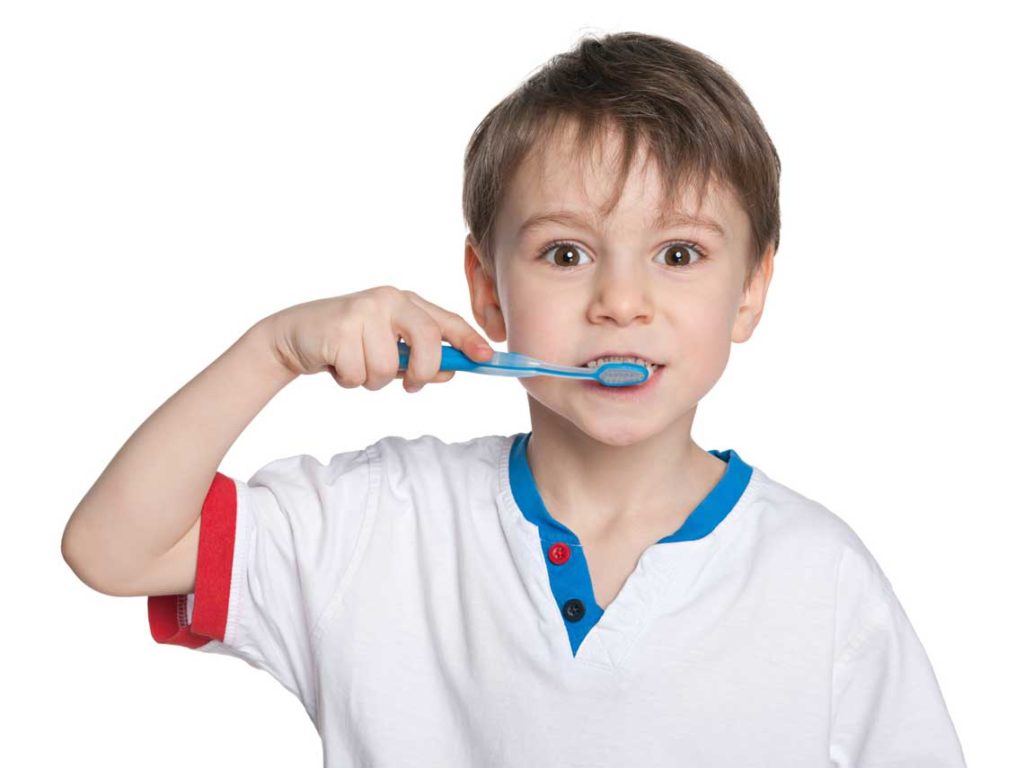 Contact us Today to Book Your Children's Dental Appointment
We would love to be your family dentist and to care for your child's oral health, so please contact us today to find out about booking your next appointment. Your child can happily come into the room on your next booking if you would like to introduce them to the process of going to the dentist and letting them see you get your treatment and come out smiling.
You can book online or contact us by phone on (07) 3393 9550. We are happy to answer any questions you may have and can discuss your child's needs in detail.