We are your Local Family Dentist in Belmont!
Friendly Dentists
Great for Kids & Seniors
Affordable Treatments
Belmont Dentist – Belmont Village Dental
Welcome to your local family dentist in Belmont. From preventative dentistry and cosmetic dentistry to emergency dental services and general checkups, your local dentist at Belmont Village Dental has you covered.
Maintaining your teeth and keeping them squeaky clean does wonders for your overall health and self-esteem, and at Belmont Village Dental, we're proud to provide a full range of dental services to give you a radiant smile.
Located centrally in the Belmont Road Shopping Village in South East Brisbane with plenty of free parking available, our dental practice is only a short distance away from Cannon Hill, Carindale, Carina Heights, Chandler, Wakerley, Wishart and surrounding areas. So, if you need to book a dental appointment, don't hesitate to visit your local dentist at Belmont Village Dental.
Been a While Since You've Seen a Dentist?
You're not alone. If it's been far too long since your last checkup and you've found it difficult to get back to the dentist, don't hesitate any longer. Whether you're nervous about seeing the dentist or you just haven't found the time to book an appointment, it's always better late than never.
The thing is, it's really important that you look after your teeth, and at Belmont Village Dental, our job is to give you the best possible care that we can.
Even if your teeth may feel and look fine, you never know what damage could be present beyond plain sight. And, it will only get worse down the track if left untreated and potentially result in pain and a more expensive procedure to fix the problem.
We want to make you feel as calm and comfortable as possible when visiting us for a check-up. Our dentists are super friendly and extremely good at what they do, so no matter how long it has been since your last appointment, you will be welcomed here with no judgement at Belmont Village Dental.
Why Choose Belmont Village Dental
At Belmont Village Dental, we take pride in being a friendly and professional dental practice dedicated to improving the dental health of our local community. Our dentists are equipped with state-of-the-art dental equipment, and we ensure every patient receives value for money for their services because we believe that money shouldn't be a barrier to maintaining good oral hygiene.
Looking for more information about our Belmont dentist services? Visit our About Us page to find out more.
Hi, I'm Simon, the owner of Belmont Village Dental.
Every day, we help people just like you to take care of their teeth and dental health. When you visit Belmont Village Dental, you will always receive friendly service and ultimate care.
Our services range from simple cleans right through to advanced dental procedures. View our full list of dental treatments to see how we can help you and book an appointment online on a day and time that suits you.
General dentistry is all about making sure your teeth are in tip top shape and ensuring you maintain quality at-home dental care as part of your preventative care plan, so that you can continue to maintain healthy teeth and gums.
Checkups – Coming in for a regular general check-up gives us the opportunity to assess your teeth and overall oral hygiene. During the procedure, we will clean your teeth and possibly perform tooth scaling to remove any plaque. We may also take an X-ray to uncover any potential problems. If any concerns are found during the appointment, we will address them with you right away and discuss the options available to you.
Fillings – Dental fillings are used to repair damaged, worn or decayed teeth. When filling a hole, the tooth is cleaned, dried and filled. Fillings may also be used to even out the surface of a tooth for improved chewing or biting.
Preventative Dentistry – Your local Belmont dentist will liaise with you to develop an optimal dental hygiene plan to suit your individual oral health concerns. By following a preventative dental care routine, you will save time and money and your teeth will be far less expensive to maintain. Remember to brush your teeth regularly to help prevent tooth decay and avoid the need for fillings or any other forms of restorative dental work.
Having bright, white and straight teeth can really have a big impact on your smile and overall self-confidence. Bring that smile back and make it brighter than ever with one of our many restorative and cosmetic dentistry services.
Dental Bridge and Tooth Crown – Dental bridges are made up of one or more artificial teeth that are placed and cemented in the toothless gaps in your mouth. They are a commonly used and permanent tooth replacement option for missing teeth. Crowns, on the other hand, are placed and cemented over a weak or damaged tooth to restore its shape, size, strength and appearance.
Dentures – Dentures are a removable teeth replacement for those who are missing some or all of their teeth. We can create and fit complete dentures for the entire mouth and partial dentures that can fit into the gaps between where natural teeth remain.
Dental Implants – If a tooth is completely removed, dental implants are another great option. During a dental implant procedure, a titanium tooth root replacement is put in place, providing a strong foundation for a permanent artificial tooth or a removable crown.
Veneers – One of the most sought-after cosmetic dentistry procedures we offer is veneers. A popular cosmetic dentistry procedure that's trending right now, veneers are wafer thin shells made from thin porcelain or composite resin which are applied to the front surface of the teeth. Veneers are a more permanent alternative to crowns and are a great solution for worn, crooked, discoloured or gappy teeth.
Teeth Whitening – Our local dentist office is the best place to go for quality teeth whitening. A variety of teeth whitening systems are available to produce a brilliant white shine – speak with your Belmont dentist to discuss the best teeth whitening option for you and to get advice on how to achieve the best teeth whitening results possible.
Contact Belmont Village Dental
If you need to talk to us for any reason, we would love to hear from you. All you need to do is pick up the phone or simply send us a quick message using the form below.
Emergency Dental
Are you suffering from a sudden and urgent dental problem? Whether you have a toothache or you've had an accident involving your mouth or teeth, for any dental emergencies that arise, at Belmont Village Dental we make every effort to arrange an appointment for you on the same day you're experiencing pain.
Not sure if your dental problem is classified as an emergency? All of the following tooth concerns and procedures are considered to be an emergency and require urgent care as soon as possible:
Toothache Relief – There could be multiple causes for your toothache such as a cavity, infection or an abscessed tooth. Whatever the cause or source of your pain may be, we will find it, repair it, ease the pain and make your mouth look and feel like normal again.
Cracked, Chipped or Fractured Tooth – This damage can occur in many ways such as an accident, sports injury or from biting down on something hard. Veneers or crowns are a few possible options your local dentist may recommend to fix the problem.
Knocked Out Tooth – You must head to the dentist as soon as possible after knocking out a tooth. Ideally, the tooth should be reimplanted within an hour of the accident. If the tooth is lost, bridges or implants may be suitable options.
Root Canal Therapy – The purpose of a root canal is to save a severely infected tooth. The procedure involves removing bacteria and dead or dying tissue from the tooth's interior.
Repairing Lost or Loose Fillings – Sometimes fillings may loosen and fall out and this can result in pain caused by tooth tissue sensitivity. Our dentists can easily replace or repair fillings applied to any tooth.
Whether you live in Belmont, Carinda, Chandler, Cannon Hill, Carina Heights, Wakerley or Wishart, everyone deserves to have a dentist they can trust and can feel confident bringing their whole family to. As a trusted family dentist, the entire family can be taken care of here at Belmont Village Dental. Children and adults of all ages are welcome.
When it comes to dental care for kids, we always provide special care and attention. We encourage parents to bring their children along to the dentist for the first time by the time they are three years old.
The more regularly your children see the family dentist, the sooner they will get used to and feel comfortable going to dental appointments. It also helps your dentist identify and rectify any dental health concerns early and effectively plan your child's dental care as they grow up.
Whatever your age and no matter how well you maintain your oral hygiene, we encourage all of our patients to return for a check-up every 6 months. If you forget, don't worry! We always send out friendly reminders when the next checkup is due.
Contact Our Local Dentist Clinic – Belmont Village Dental
Whether you need a tooth bridge, dental crown, denture repair or professional teeth whitening veneers, your local dentist at Belmont Village Dental has the experience and skills to get you smiling again in no time. We service a wide area including Belmont, Cannon Hill, Carindale, Carina Heights, Chandler, Wakerley, Wishart and surrounding suburbs.
It takes no time at all to book an appointment online or over the phone. We are open Monday to Friday and are available on Saturdays by appointment. If you would like to know how much veneers cost, what teeth whitening options are available or if you have any other dentistry questions or general enquiries, head over to our Contact page to get in touch.
Our Address:
Belmont Village Dental
Shop 1a / 185 Belmont Road, Belmont, QLD, 4153 Ph: (07) 3393 9550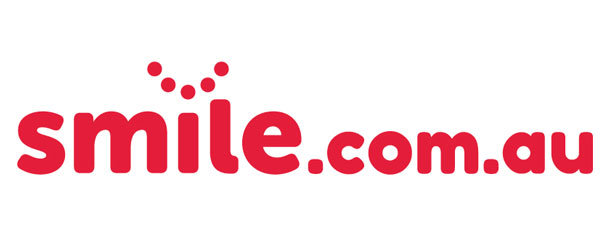 Need to Contact us?